COME SEE US IN PERSON
Psychedelic Science 2023
Conference in Denver, Colorado
June 21st-23rd, 2023
Come see The Wounded Healer Project at Booth 752
OUR MISSION
We are Veterans helping Veterans through Therapy & Mental Health Services
The Wounded Healer Project is one of only a few veteran organizations at the

Psychedelic Science 2023 Conference

. 
We advocate for veteran mental health and the importance of having more mental health providers who are veterans themselves. We also help veterans seek alternative forms of therapy to help them process and work through trauma from their time in and out of service.
Looking to make a difference? Support our booth, our mission and our veterans by making a donation to our cause.
Your donation helps us increase our visibility at the conference and help us grow our mission to help even more veterans who are isolated and often times, suffering alone.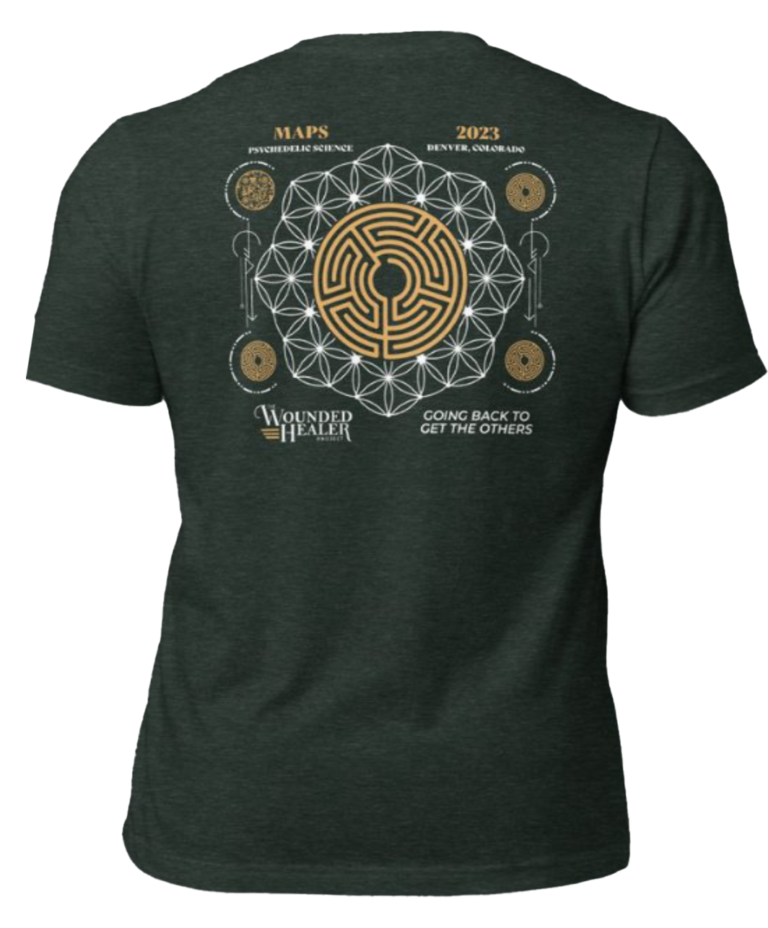 Enter Our Daily
Conference T-Shirt Raffle
We will reach out to you if you win the raffle and coordinate when you can pick up your shirt at our booth.